1. THAT SCHOOL CRAY.
Every year is different. You never know which school is going to explode! What I love about that is that you never know which school is going to explode with growth.
Usually, these types of explosions go back to one or two students who are really excited about what God is doing in their life and church.
This year, for UG, it's been AUBURN MOUNTAIN VIEW. Shout out to Jonel for doing it big!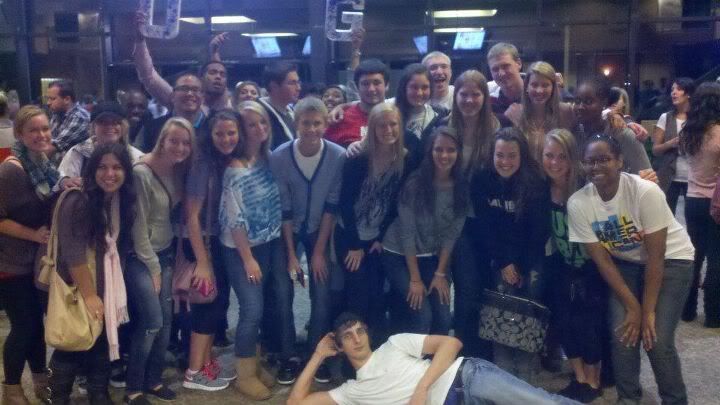 2. CAMPUS MINISTRIES.
"The most untapped mission field in all the world are our school campuses."
I cannot agree more with this statement. Youth ministry is still about youth. It's about kids. Kids could care less about the glitz and glamour of your production or notoriety. They care most about you being interested in their world.
Going to campuses always reminds me that I can't let church get weird, irrelevant or weak. When I'm with them, the mission and the method always becomes clearer… and more urgent.
The most successful youth ministries are RELATIONALLY DRIVEN.
3. YANK THE WHEEL.
When working with adults.. if you yank the wheel.. YOU'RE DEAD MEAT. When you work with young people, if you don't yank the wheel.. YOU'RE DEAD MEAT.
In other words, keep everything fresh. Young people check out when everything gets predictable. I'm always trying to remind myself NOT to be ROUTINED!
"Healthy things are GROWING and growing things are CHANGING." If we want to grow, we have to change.
So if you're struggling to keep things fresh… log on to thevous.com and watch Rich Wilkerson Jr's service. That's what I do.. and then I just copy everything he does :) (He's the best)
4. THE LEADERS WE LEAD.
The UG is blessed to have some of the greatest leaders in the world. I would do anything for them. They are family to me (LOYALTY OVER EVERYTHING).
I've always felt like a youth ministry is only as good as it's leaders. If that's the case, pouring into our leaders should be priority #1.
The way I look at our leaders is never "What can I get them to do?" but always "How can I help them grow.. how can I do a better job of releasing them to lead?"
5. I'M BIASED, BUT I THINK TODAY, WE HAVE THE BEST YOUTH PASTORS THAT YOUTH MINISTRY HAS EVER SEEN!
There are so many incredible youth pastors around the country.. and world today. So much talent.. So much passion.. So much creativity.
One of the things I love about what's happening in youth ministry today is that there is a special friendship that is being created both nationally and globally. Twitter and facebook has done that for us. Somehow, someway, a lot of people have gotten to connect. And through that connection, we are able to see what each other is doing.. and through that be ENCOURAGED.
Just to know that there are other dudes out there who are going to games and lunch rooms. Other people out there who are living to make a difference in young people's lives…
I don't know about you, but I'm always encouraged by seeing what everyone else is up to. So from me to you… thanks family.